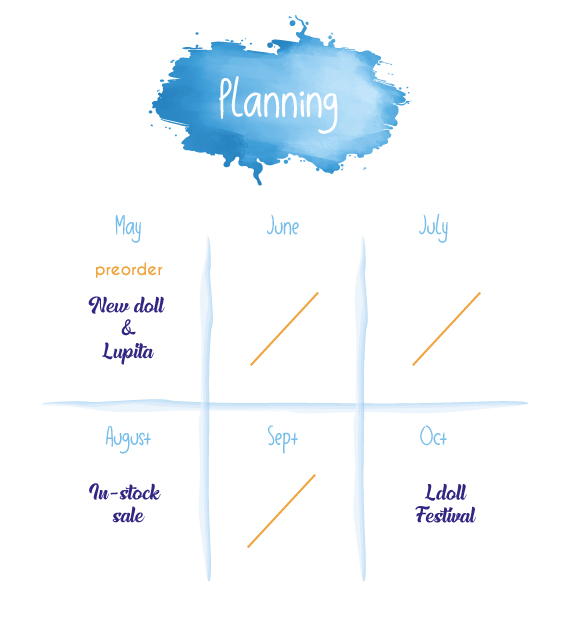 Hello!

Some news

Now that we can find ourselves in this complicated situation, I have set up a small schedule for the coming months.
This schedule is not definitive because it will always depend on the evolution of the situation.

The next preorder will be in May (around 20 if everything goes as planned) for a new doll in the line Alizé with the new body.
 Lupita will also be available.

Stay safe!
Bonjour !
Des petites nouvelles 
Maintenant qu'on peut un peu plus se situer dans cette situation compliquée, j'ai mis en place un petit planning pour les mois à venir.
Ce planning n'est pas définitif car il dépendra toujours de l'évolution de la situation.
La prochaine preorder se situera en mai (autour du 20 si tout se passe comme prévu) pour une nouvelle poupée dans la ligne Alizé avec le nouveau corps.
Lupita sera également disponible.
Toutes mes bonnes pensées pour le moment présent et à venir !