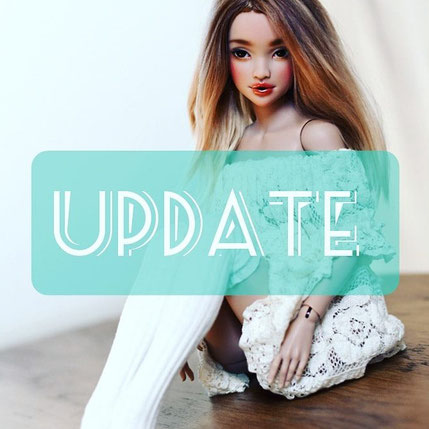 I hope you're all fine and safe in this difficult time..
A little update about the Lupita preorder.
My casting company works again after 2 long months of lockdown 
(now it's our turn, keep safe and stay at home!)
Delivery time is impacted of course and will be around the beginning of July. (if the situation gets better in the world for the parcels.. )
Thank you for your understanding and keep safe!
J'espère que vous allez bien en ces temps difficiles..
Une petite mise à jour sur le précommande de Lupita.
Ma société de casting travaille à nouveau après 2 longs mois de confinement.
(Maintenant, c'est notre tour, restez en sécurité et restez à la maison!)
Le délai de livraison est évidemment affecté et se situera autour du début de juillet. (si la situation s'améliore dans le monde pour les colis...)
Merci de votre compréhension et de votre sécurité!